Hello Everyone!
Today I have something new and exciting to share. The lovely people at Loot Crate have challenged me to create my very own dream crate! Now, I hadn't heard much about them before I received the email, and when I discovered how amazing their subscription boxes are, I jumped at the chance to see if I could create a box that fit their style. I learned not only about their great boxes fit for all fandom lovers and nerds alike, but also how universal everything is. If one box isn't for you, there's sure to be at least two or more that are, and everyone can enjoy them!
For my dream crate, I think a theme of Racing would be awesome!
What would be my first item you ask? Well, who likes to race cars and practically lives for the streets? This little Dom Toretto Pop! Vinyl Figure and Vehicle from The Fast and the Furious movies! These movies are my life, and I adore the action-packed scenes full of car racing and criminal mastermind plots. Hopefully I'm not the only one!
My second item would be the first issue comic Initial D, because we all need to start at the beginning. I have never heard of this comic series prior to my search for this box, so I'm definitely interested in how people would take it. For me, racing cars is all I need.
Thirdly, I would want this awesome Dr. Who t shirt (or any, really), because his race against time is pretty spectacular. We could call it that, right? Race against time seems right to me. I mainly picked this one because it's blue. But seriously, wouldn't you wear it?
For my fourth item, this awesome little key chain that speaks volumes from Etsy. I read books and I see movies and tv shows all the time with female characters who hate getting their hair messed up or risk getting their nails broken. Females are seen as dolls. This key chain is just a little reminder that us girls like getting dirty too. We don't all mind the mud and outside enjoyments of quading and dirt biking. In a race, one can't fear the dirt.
That's not all yet! I would also include this cool looking "Death Racing"poster for my fifth item. It's simple, to the point, and aesthetically pleasing.
Lastly, I would add in this necklace from Etsy because it could be about a number of races, like swimming, boating, cannoning, etc. It's a simple design with a lovely quote, and can be interpreted in multiple ways, meaning it's a great piece for almost everyone!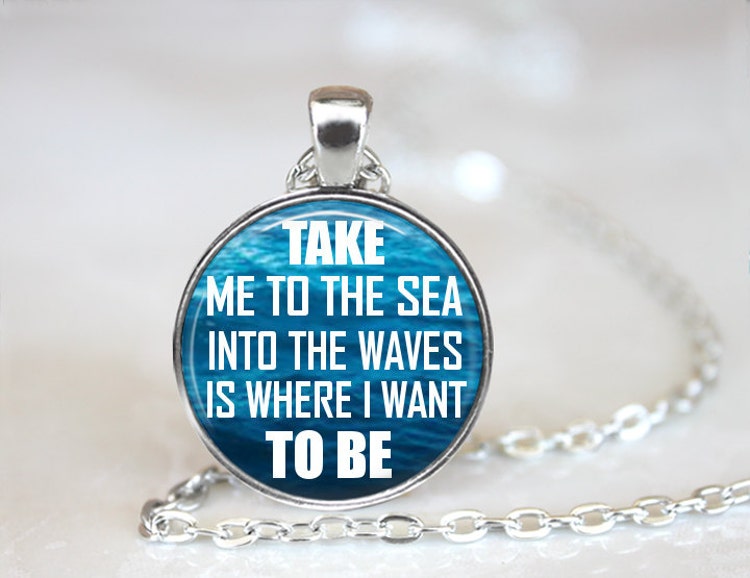 ---
That's it! Thank you all for reading, and thank you again Loot Crate for providing me with this challenge!
What do you guys think about my choices? What would you put in your Dream Crate? Let me know in the comments!